We never could have imagined the chain of events that lead us to this ending. The little pink and white house juxtaposed with my Mother's tan and brown block and stucco house had always been a curiosity for one reason or another.
Maybe it was the head-turning pink trim or quite possibly the characters that resided on the other side of the heart pine siding with a suffocating number of paint layers. It could have been the stories both the house and people generated together.
Stories about little old ladies with purple hair and Rascal scooters. A funeral in the front yard. Unleashed pitbull dogs chasing neighbors. Somebody named "Pork Chop". A taxidermied bobcat head. We could go on…
Women Made It Curious
Looking into the ownership history of what we affectionately now call "Daybook Cottage", we see in tax records a string of women owners. Go back to our first post "Dawn on the Daybook Cottage" to see the list and add to it, Allie (last name withheld for privacy).
Today, the history of women continues with my wife, Kristy, being the next in line to take ownership. Kristy is the accomplished author of Daybook Blog, a journal and life ledger for people who simply enjoy reading about the curiosities of life and the events that unfold around them.
The birth of Daybook Cottage fits nicely into that curious historical narrative.
Kristy's sense of wonder, desire to always be creating memorable moments, and capturing it all in her storytelling blog is sure to expose others to the wonderful experience that is Daybook Cottage.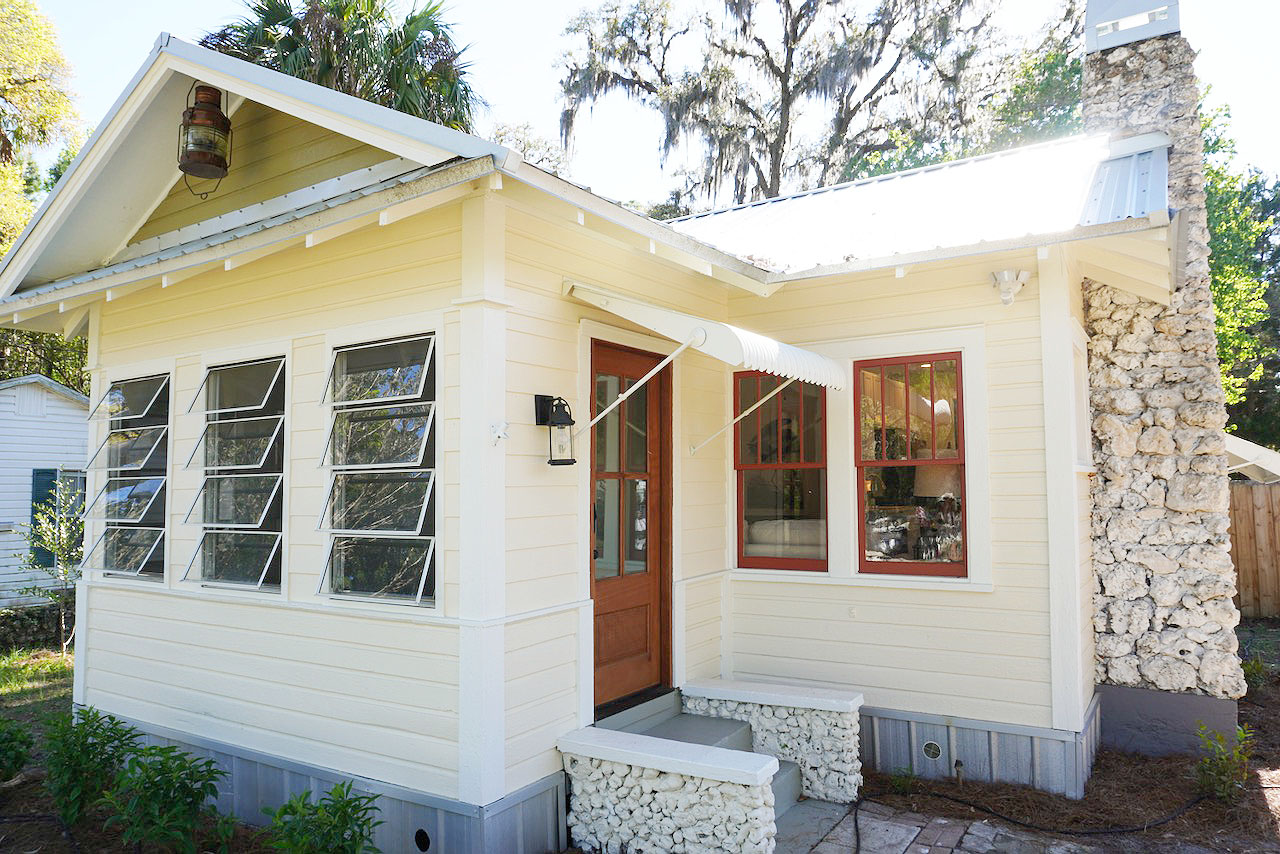 Investing in the Future; Preserving the Past
11 months is what it took to save this 1940s cottage on the coast and bring it back to its once perfect blend of craftsman and highly localized "cracker" style once so common in this area.
We truly spared no expense in our quest to pay respect to what once was and prepare this little heart pine sturdy home for our (and your) future enjoyment. The top local contractors meticulously repaired every remaining original window, stripped decades of old flaking paint, and with great talents, retrofitted all the required modern amenities.
We are finally ready to share our little coastal curiosity with you!
Come enjoy all the nature coast has to offer:
Manatee Viewing & Education
Hiking
Ecotourism
Scalloping
Great Seafood
Reserve Daybook Cottage
VRBO – Daybook Cottage
Yankeetown 1940s Cottage on the Florida Nature Coast
Airbnb – Daybook Cottage
1040 Cottage on the Nature Coast
Form – Reserve with Kristy