Days and days and weeks and weeks. We kept searching, scrolling, and antiquing for a mate for the missing window right of the fireplace. From Sarasota, Florida to Roundtop, Texas we hit every place we could think of trying to find this missing window.
Why would someone remove this window, to begin with, and more importantly why would they take it a step further and wall over the opening?
If that wasn't enough they left the scars of their decision-making skills showing on the outside. Just a raw piece of plywood and some missing trimwork.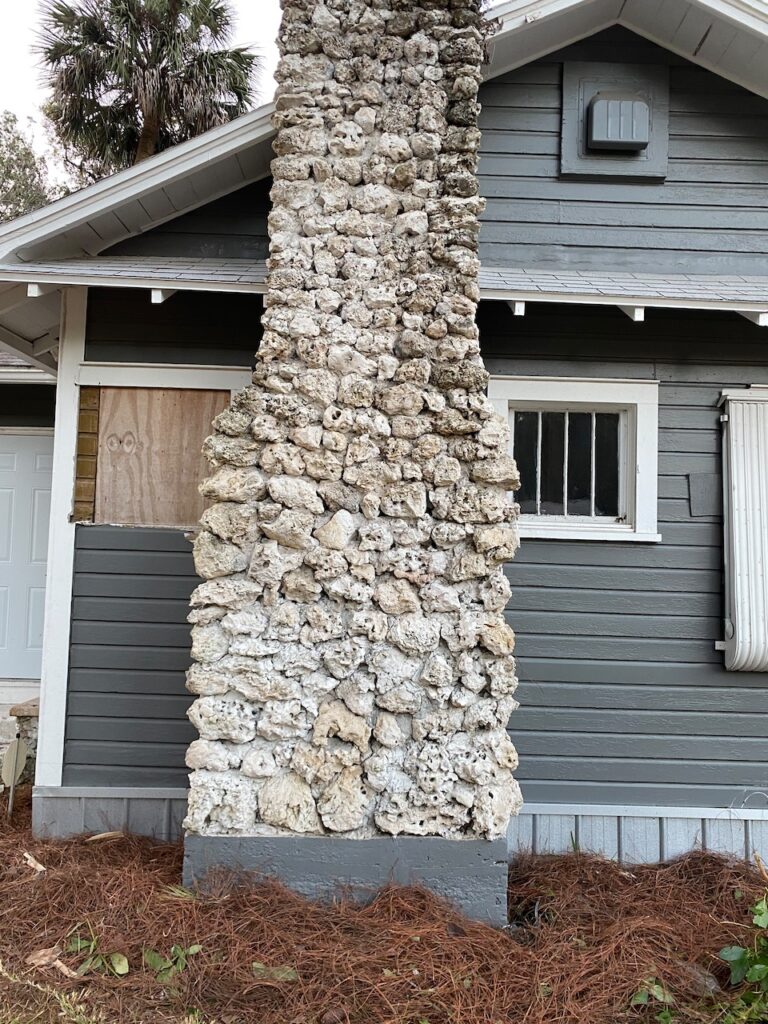 Dateline: Tuesday, September 6, 2022 10am. While doom scrolling facebook and marketplace for the 3 zillionith time, there they were! Two lovely specimen craftsman bungelow windows. No rot. No broken panes. Right size. Acceptable design. A matching pair!
Our eyes had begun to fail us in what seemed like a futile search for these windows. It all eneded that Tuesday with great irony.
How could a search for windows end in irony?
The seller lived less than 5 miles from us!!!
Just like that, after so many hours searching it's almost like the universe heard us and literally laid the windows at our doorstep. It's funny how life can work that way.
Just when you think you can't go another step, that next step gets you across the finish line.
With eyes refreshed and the matching pair of windows installed I couldn't help but think that in some way the little cottage had a fresh view of the world again too.
Renovating a 90 year old craftsman style Florida cottage has been daunting at times. There have been moments when we just wanted to close our eyes and stop.
Then, like a redfish (or monster black drum) hitting the line that's been in the water forever, magic happens. The eyes are once again vibrant with the expectation of what will soon be.
The eyes have it…
-John Dodson